The Sydney Sinus Surgery course is one of the longest running sino-nasal disorder courses in the world. It was established by Prof Richard Gallagher in 1998 and is now in its 10th year with Prof Richard Harvey as co-director with Dr Raewyn Campbell. View the 2017 course summary.
Download the 2019 brochure here: Sydney Sinus Surgery Course 2019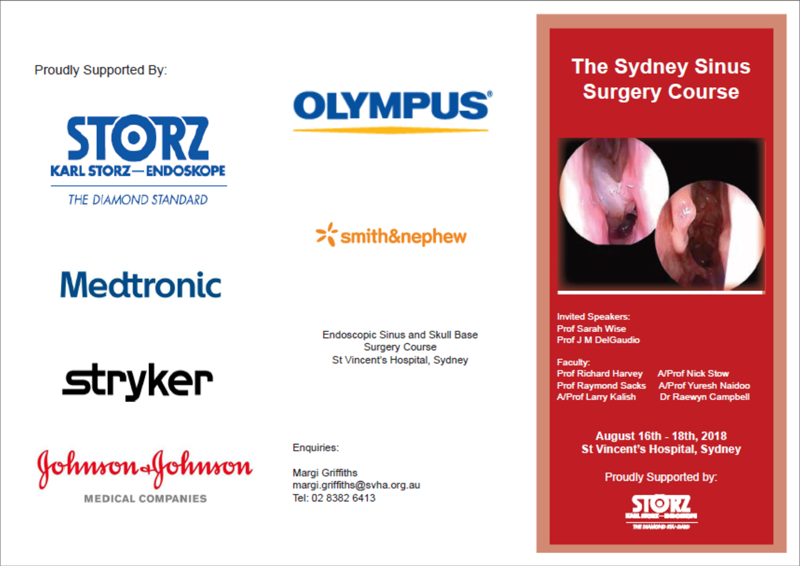 When
8 -10th August
Where
St Vincent's Hospital, Sydney.
Book
Click here to book the Sydney Sinus Surgery course.
Enquiries
Interested parties please contact  our Lab Co-ordinator below
For any enquiries please contact us via the below email
Email: sydneysinussurgery@gmail.com
or direct to Prof Richard Harvey